A Day of Prayer for Rain
Location: Bellville Church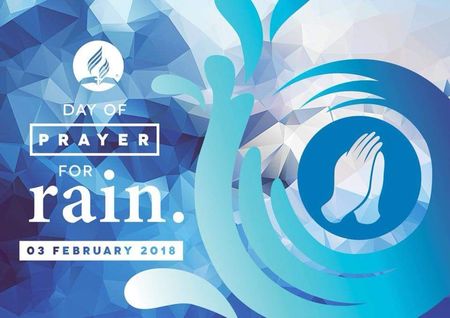 The Southern Africa Union Conference of Seventh-day Adventists, has called upon all its churches to join in a special day of prayer for rain, expecially for the drought stricken Western Cape.

We at Bellville Church will be participating in this initiative as we unite in prayer for rain on Sabbath, 3 February 2018.

2 Kings 3:17 "For this is what the Lord says, you will see neither wind nor rain, yet this valley will be filled with water, and you, your cattle and your other animals will drink"

2 Chronicles 7:14 "If My people who are called by my name will humble themselves, and pray and seek my face, and turn from their wicked ways, then i will hear from heaven, and will forgive their sin and heal their land."