Welcome to Bellville

We are a community of believers that is committed to preaching and teaching the good news of salvation through Jesus Christ, equipping our members to ministry, nurturing maturing relationships with Him, and offering compassionate care to those in need.
We, Seventh-day Adventists are Bible-believing Christians who base our faith, hope, and future in Jesus Christ. The name 'Seventh-day' indicates our adherence to the biblical Sabbath, while 'Adventist' means we anticipate the promised return of Christ.
If you are in the Bellville South area, we would love for you to visit us in person and to join us in worship. Come join us this coming Sabbath (Saturday) morning for Sabbath School at 9:30 a.m. followed by discussions through Bible Study (catering for all ages), Praise & Worship (congregational singing) and then a Worship Service at 11:00 a.m.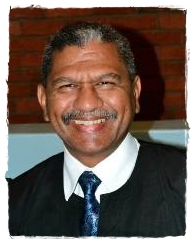 Greetings to you. I am Pastor Neville Carolus, the District Pastor, and would like to welcome you to our church. A humble place that provides a warm and friendly atmosphere where people feel at home, find encouragement for the real struggles of life, and find clear guidance through the study of the Word of God like the Bereans of old for whatever lies ahead.

Our mission is to proclaim the everlasting gospel of our Lord and Saviour Jesus Christ as symbolized by the three angels' message of Revelation 14:6-12, through the power of the Holy Spirit, to all people and lead them to accept Jesus as their personal Saviour and nurture them to spiritual growth and wholeness in preparation for His soon return.

Come join us as we sing praises to our Heavenly Father like you never heard before. We are looking forward to seeing you. All the information on when we meet is available on this website.

You can contact us by using the Contact Form in the Connect with us menu above.

Google+
________________________________________________________________________________________